Mysore Style Practice, Pranayama, Anatomy, & Chanting
Schedule (November 20-21)
Pranayama & Chanting – 8am
Mysore Style Classes (led by Tara Mitra) – start times TBA depending on number of participants
An Introduction to Pranayama (led by Tara Mitra & Dr. Rob, DC) – TBA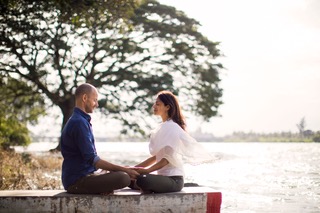 Pranayama: experience the breath at a more subtle level. We will review…
The Importance of The Breath
How to Effectively Practice Pranayama
The 5 Fundamental Pranayama Techniques & Their Benefits
Chanting as a Pranayama
and of course, We Will Practice Together
Cost for the full 2-day course – €150
Pranayama only – €80
Mysore & Chanting only – €70
Priority will be given to those practicing in the shala and doing the full course. Send an email to eunice@ashtangayoga.ie to reserve your slot.
Dr. Rob
Rob has 25 years experience within the practice of yoga and natural healthcare. This includes a Masters Degree in Chiropractic. His courses draw on the many areas of study he has undertaken, as well as his personal yoga practice. This then gives the student a unique insight into how the body works. Within his courses, there is a continuous reference back to yoga. This includes how anatomy and physiology can be utilised to make the yoga practice not only safer, but also smarter. His aim is that through a greater understanding of the body one can better focus their efforts in their own practice. Rob is a long time Vipassana Meditator. He is also a student (10 years) of Sri O.P. Tiwariji, the leading pranayama expert in the lineage of Master Swami Kuvalayananda. Find more at morethanatomy.com
Tara
Tara has been a dedicated practitioner of yoga for over 17 years. She has been blessed to practice and apprentice under some of the most dedicated ashtanga teachers in the world. She has studied with Johnny Smith, Tim Miller (completing both his primary and intermediate series trainings), R. Sharath Jois, & R. Saraswathi Jois. She studied Pranayama with Sri O.P. Tiwari, Philosophy with Prof. Nagaraja Rao, Vedic Chanting with Dr. Vigneshwar Bhat, and Chanting in the Traditional lineage of Krishnamacharya with Madhavi Kotha.
Tara has apprenticed with only certified teachers over the years. She apprenticed with R. Saraswathi Jois for four years in her very busy Mysore shala. she assisted up to 200 students each month for nine months of the year. Tara is also a dedicated student of Traditional Yoga Therapy and is currently studying under T. Krishnamacharya & his son T.K.V. Desikachar's longest standing students in Chennai, India. Her interest in yoga therapy is a focus to help heal others from injury and imbalances within the body. She has helped many students return back to health and stability through yoga therapy.
She is known for her love of chanting and is a long time Vipassana Meditator. Both R. Saraswathi Jois (kpjayi Authorized), and her Yoga Therapy teacher, R. Lakshmi have given her blessings to share the teachings as taught to her through parampara. Tara does not take herself too seriously and teaches in a traditional yet playful manner incorporating the teachings of her teachers. Find more at www.taramitrayoga.com